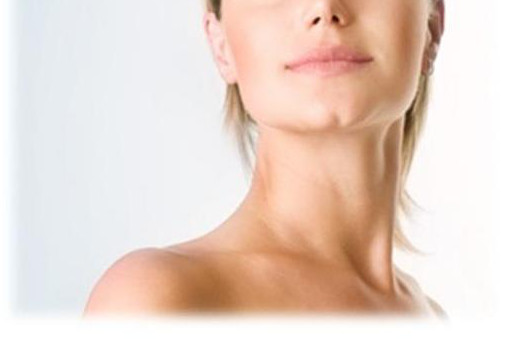 Every woman desires a beautiful neck. In an ideal neck skin should be smooth and tight, the angle between neck and lower jaw should be 90 degree, tip of the chin should be prominent and no fat bulging should be seen under the lower jaw. Aging and gaining weigh negatively influence the appearance of the neck. There are some options for improving neck appearance:
Neck Lift: This operation is similar and usually performed in continuity with facelift. Skin is cut close to the front and back of the ear and after traction excess parts are removed. Some tightening is also done in the deep parts under the skin. If the chin is back positioned chin augmentation should also be done.
Neck Suspension: Neck skin is tightened by subcutaneous suspension sutures. It can be done from needle punctures or from a small cut around the ear lob. It is a minimal invasive operation and usually done under local anesthesia. Longevity of the result is variable
Ironing: Neck skin is tightened by heat energy. RF and IPL are some examples. "Knifeless Aesthetics" programs provides non invasive techniques with no pain, bruises, downtime and problems. But the effectiveness of these programs are variable.
Related posts:
Are you feeling bad about your neck?
(function(i,s,o,g,r,a,m){i['GoogleAnalyticsObject']=r;i[r]=i[r]||function(){
(i[r].q=i[r].q||[]).push(arguments)},i[r].l=1*new Date();a=s.createElement(o),
m=s.getElementsByTagName(o)[0];a.async=1;a.src=g;m.parentNode.insertBefore(a,m)
})(window,document,'script','//www.google-analytics.com/analytics.js','ga');
ga('create', 'UA-44005840-1', 'auto');
ga('send', 'pageview');
https://www.egeozgentas.com/wp-content/uploads/2014/06/neck_aesthetics.jpg
339
511
Ege Özgentaş
http://www.egeozgentas.com/wp-content/uploads/2016/06/Logo_eng.jpg
Ege Özgentaş
2014-06-13 15:21:49
2022-06-09 15:50:10
Neck Lift