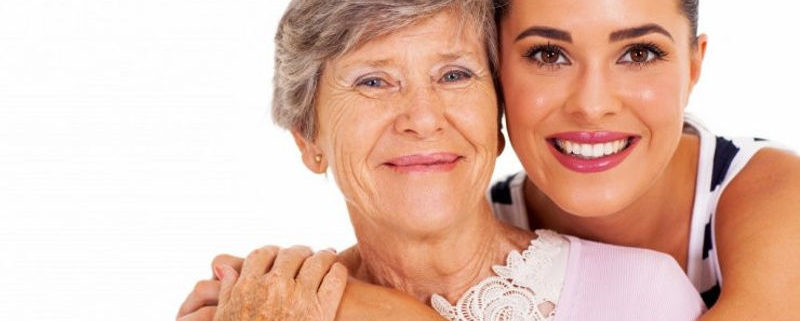 Do you know that your mother determines your aging?
Aging signs of the face are generally begin with skin wrinkles. They are very disturbing because it is hard to camouflage them. Women always concern with their beauty and they want to know when their faces begin to look older.
There are some conditions that damage the skin. Most important one is sunshine. Ultraviolet lights are responsible from early skin aging and diseases including cancer. Smoking, inadequate feeding , frequent exposure to excessive temperature changes and some systemic diseases are also cause early skin aging.
Mitochondria (power generating parts of the cell) are responsible from aging. If they are unable to perform their job (energy production) adequately then cells began to breakdown earlier and aging begins. Recent study published in Nature journal revealed that DNA of the mitochondria itself determines the performance of their job and this DNA comes form the mother.
If we simplify the complex scientific statements it is possible to say that mother's genes are responsible from aging. Look at your mother's face. If it got wrinkled lately during aging you are lucky. Probably your face also be wrinkled lately. But if your mother's got wrinkled relatively early ages you also may prone to have early wrinkles.
Even if your genes coming from your mother are not favorable for longer youthful appearance you have still some options for delaying aging. Simple precautions like not smoking, regular use of sunscreens, balanced diet and healthy lifestyle will give you more years of wrinkles free life.
Sooner or later wrinkles and other aging sings of the face will be obvious. At that time we Plastic and Aesthetic Surgeons will help you with some procedures and operations. Fat injections, dermal fillers, ironing of the skin with microwave, peeling, boutulinum toxin, suture suspensions, lifting operations are the tools for rejuvenating the face.
Related links:
Improving facial appearance by injectable materials (fillers)
Paralyzing the facial muscles (boutulinum toxin)
Non surgical tightening of the skin
Peeling of the facial skin
Facelift (Rhytidectomy)
https://www.egeozgentas.com/wp-content/uploads/2015/01/mother-determines-aging.jpg
443
800
Ege Özgentaş
http://www.egeozgentas.com/wp-content/uploads/2016/06/Logo_eng.jpg
Ege Özgentaş
2015-01-14 13:12:31
2022-06-09 15:20:08
Do you know that your mother determines your aging?